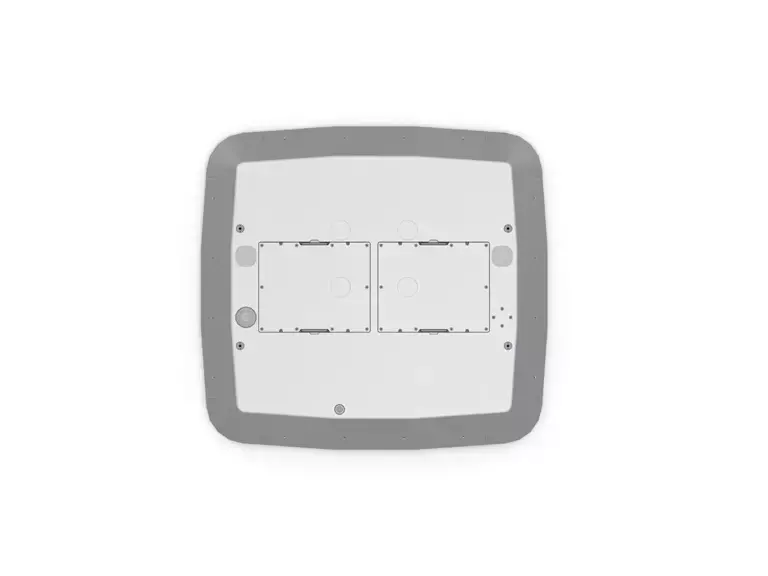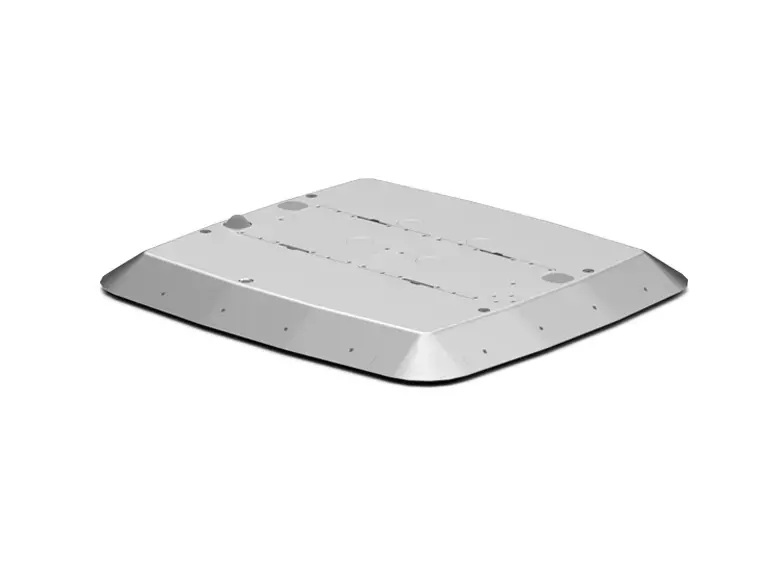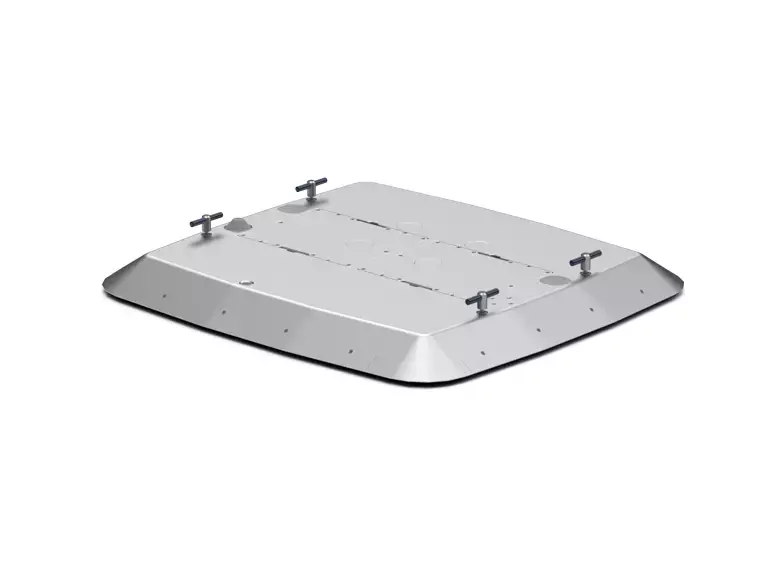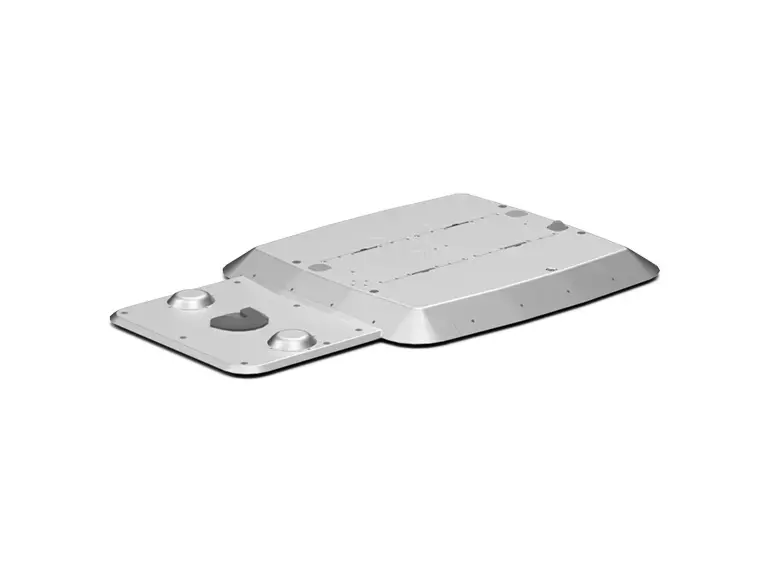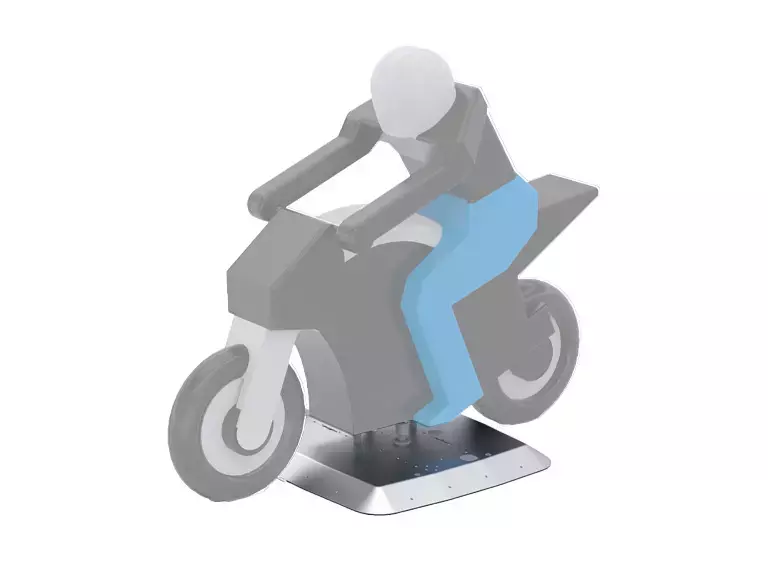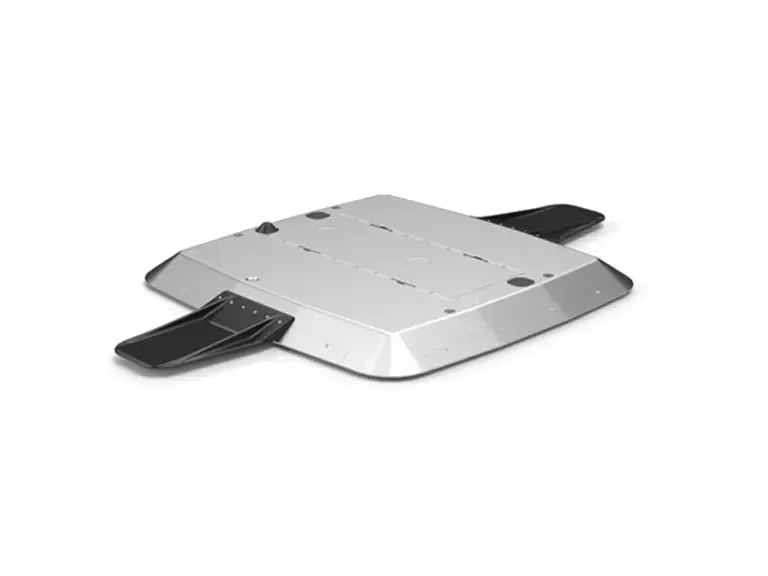 UFOmicro
Our UFOmicro is designed to cover test scenarios which include powered two wheelers as well as vulnerable road users. With the mountable extension, the UFOmicro can carry different PTW or VRU targets without effort.
Even when speeding up to 80 kph, the target carrier rides with incredible stability and side accuracy of 50 mm. Exceptionally high-capacity batteries as well as easy swap possibilities guarantee no unnecessary down time on the proving ground.
The UFOmicro can seamlessly be integrated with the UFObase Control Software as well as other active safety products for synchronized testing. By enabling complex testing with up to ten robots the UFOmicro is designed to cover all Global NCAP testing needs to 2025 and beyond.
Watch the Product Launch Video
Read more about the UFOmicro
Specifications

Key Features

Swappable batteries
Speeds up to 80kph
Highly accurate dual antenna DGNSS system
Integrated with UFO base control environment for complex testing 
Robust and waterproof
Cable-free
Simple and reliable design
Robust metal construction with ultra-low radar cross-section 
Special stealth outer shell design for optimized radar signature 
Designed to accommodate both current and future ATD generations
Seamless integration with Humanetics active safety product family for synchronized testing

Product Specifications

| Preliminary Technical Data (subject to change) | |
| --- | --- |
| <strong>Dimensions</strong> | 1050 x 980 x 70 mm |
| <strong>Weight</strong> | 85 kg |
| <strong>Maximum Speed (including ACEA motorbike target)</strong> | 80 kph |
| <strong>Speed Control Accuracy*</strong> | 0.2 kph with ACEA Dummy |
| <strong>Speed Measurement Accuracy</strong> | 0.01 kph |
| <strong>Side Accuracy*</strong> | 50 mm SD1 |
| <strong>Yaw Rate*</strong> | +/- 2 deg/s |
| <strong>Longitudinal Acceleration*</strong> | 2 m/s2 |
| <strong>Longitudinal Deceleration*</strong> | 6 m/s2 |
| <strong>Positioning System</strong> | RTK DGNSS dual Antenna unit with GPS/ GLONASS and Beidou |
| <strong>Batteries</strong> | 2 high capacity swappable batteries Hot swap maintains the DGNSS initialization |
| <strong>Battery Set Duration*</strong> | Half testing day Battery swapping time: 2 minutes |
| <strong>Battery Set Charging Time</strong> | Max. 1 hour |
| <strong>Traversability</strong> | Passenger Vehicles Commercial Vehicles |
| <strong>Compatible Dummies</strong> | ACEA Motorbike Dummy ACEA Scooter Dummy ACEA Adult Pedestrian (mounting height 25mm on mountable extension) ACEA Child (on mountable extension) ACEA Bicycle (on mountable extension) |
| <strong>RCS</strong> | In line with US/CD 19206-x and Global NCAP requirements |
| <strong>Operating Software</strong> | UFObase Control Software |
| <strong>Compatibility</strong> | Up to ten Humanetics robots in one scenario Third party DrivingRobot interface on request |
| *depending on the speed of the UFOmicro target carrier | |

Software

The software platform is fully integrated into the Humanetics UFObase Control environment for complex testing using up to ten robots from the Humanetics family. 

Applications

ADAS testing

Automatic Emergency Braking, Car-to-Car / AEB C2M
Automatics Emergency Braking, Vulnerable Road User / AEB VRU (with extension)
Forward Collision Warning, Car-to-Car / FCW C2M
Forward Collision Warning, Vulnerable Road User / FCW VRU (with extension)
Electronic Lane Keeping / ELK (CM oncoming, CM overtaking)
Automatic Emergency Steering / AES
Emergency Steering Support / ESS
Rear Automatic Braking
Blind Spot Detection
Blind Spot Intervention
Pedestrian Automatic Emergency Braking (with extension)
VRU Scenarios
Intersection Safety Assist
Opposing Traffic Safety Assist
Traffic Jam Assist
And more…

AV testing

Customizable traffic scenarios
Pedestrian protection
Edge case testing

Instrumentation

| INSTRUMENTATION | |
| --- | --- |
| Motion Data Generation | High precision GNSS unit collects motion data during test execution. |
| Motion Data Output | After each test the motion data is synchronized and saved into a result file. The user can choose to evaluate the tests based on the generated result file or to use the pre-defined evaluation software that Humanetics developed in combination with AVL. |
Resources

Data Sheets & Flyers Product Catalog Manuals & Instructions