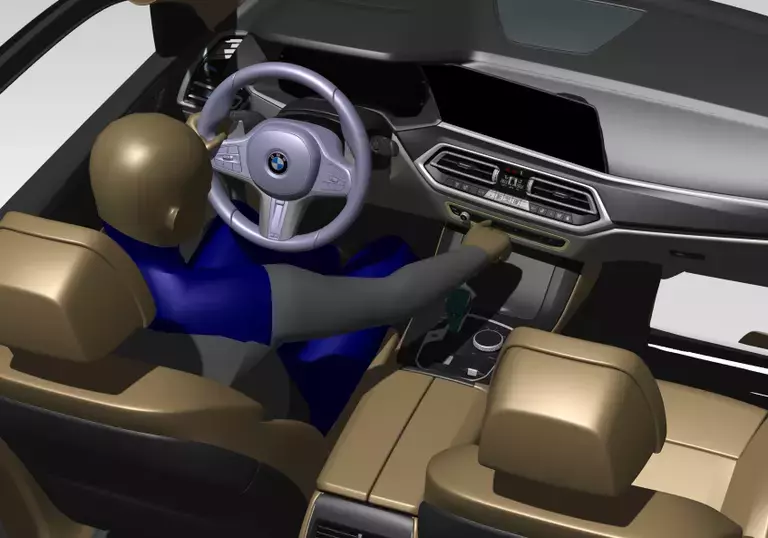 RAMSIS 
Digital ergonomics with RAMSIS
Trend-setting impetus for interior design
Space is at a premium in cars nowadays. More and more assistance and communication systems are used to optimize driving and travel time for the occupants. RAMSIS will help you to ensure that your brand continues to deliver in the future what it promises today.
The renowned ergonomics tool RAMSIS is constantly being developed in cooperation with the German automotive industry. That's why the world's leading software not only provides optimal ergonomic vehicle functionality, it also gives you greater efficiency in the development process – so your vehicles will always perform efficiently with RAMSIS.
Your advantages:
Definition of representative test collectives
World's largest anthropometric database
Realistic automatic posture calculation
Many ergonomic analyses
Specifications

Key Features

Special anthropometric database and automatic posture calculation
Role-based properties incl. analysis for total and partial collectives
Direct and indirect vision
Reachability and operating force
Health and comfort

Solver Code & Version Number

Product Specifications

Available in

Stand alone for Windows
Catia V5
3DEXPERIENCE
Siemens NX

Regulations

StVZO §35b
ECE-R 46 (StVZO §36)
ECE-R 125

Distributors

CAD
RAMSIS in other industries
Speak to an Expert
Fill out the below form and one of our experts will contact you.