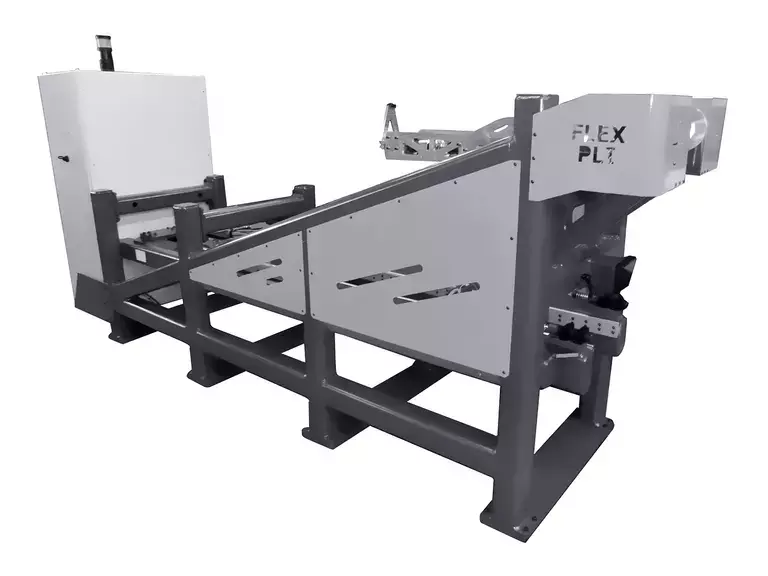 E-Liner Flex-Zert
The E-Liner FLEX ZERT is an electrically-driven test rig used for the certification of the legform impactor FLEX PLI GTR. With the E-Liner FLEX ZERT, both the inverse test as well as the pendulum test can be performed with precise repeatability.
During the pendulum test, the FLEX PLI GTR impactor is automatically lifted up along with an additional weight in at one end, and then falls freely against the impact wedge. During the inverse test, a linear guided impactor is fired acc. to GTR9 to strike the FLEX PLI GTR impactor.
Together with the FLEX STATIC, all relevant FLEX PLI GTR certification tests are covered. The dynamic certification of the TRL upper and lower legform can also be performed. 
Additionally with the according upgrade for the aPLI, the E-Liner Flex-Zert can also perform certification tests for the aPLI.
Specifications

Key Features

Performance of pendulum tests as well as inverse tests
Ability to quickly switch between tests
Excellent repeatability
Simple operation

Product Specifications

| | | |
| --- | --- | --- |
| DIMENSIONS | 3200.0 x 850.0 x 1400.0 mm | 126.0 x 33.5 x 55.1 in |

Drive: Electro-linear motor

Connection power: 400 V, 32 A

Maximum speed: 11.5 m/s

Repeatability: +/-0.05 km/h

Winding of the Flex during the pendulum test: Automatic

Control: Siemens

Regulations
Resources

Technical Bulletins