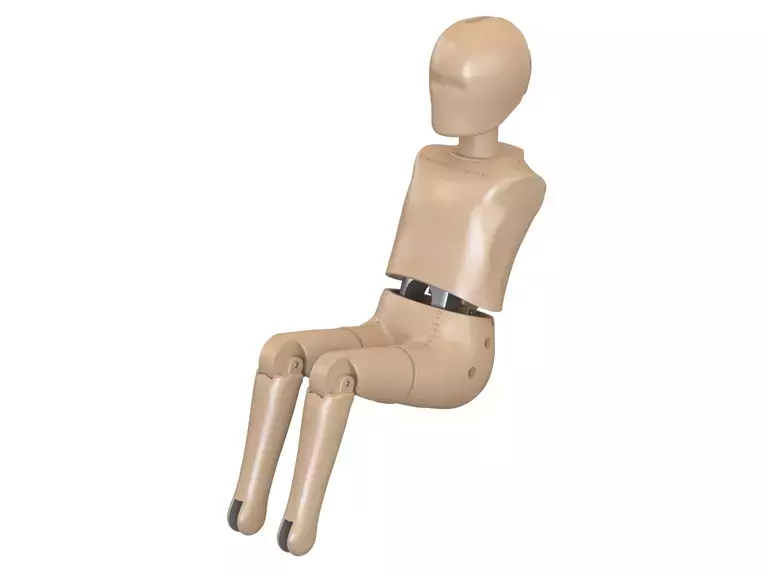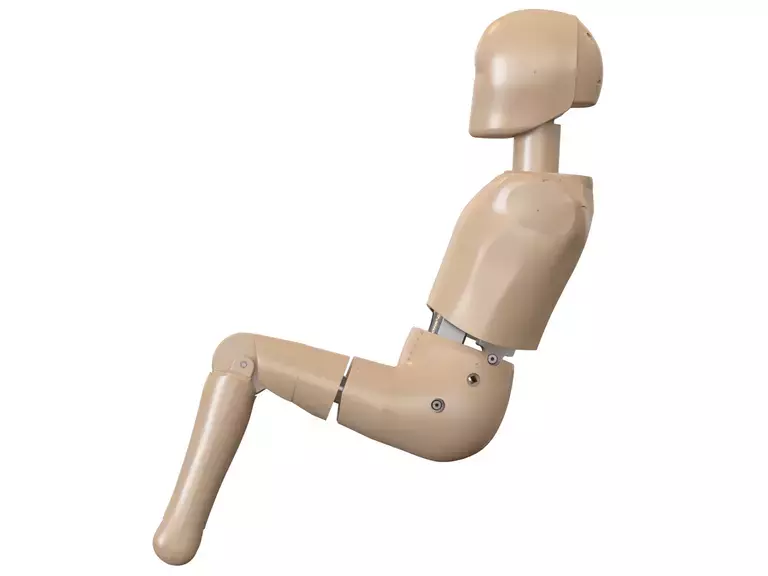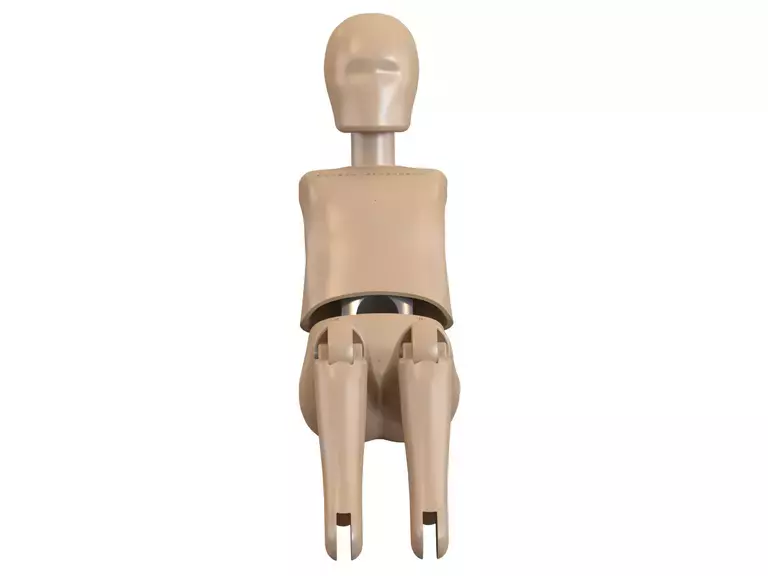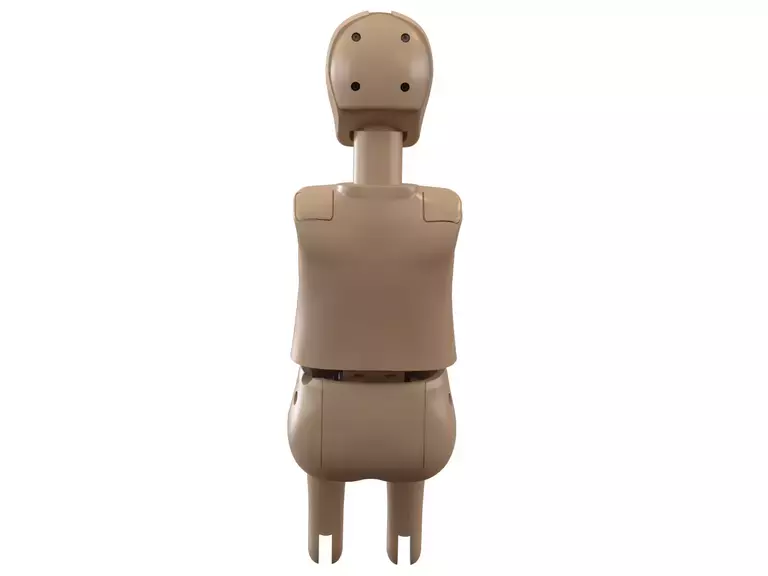 JASPER
Humanetics, in collaboration with the Insurance Institute for Highway Safety (IIHS), has created a Hybrid III 6-year-old sized booster seat belt fit Anthropomorphic Test Device (ATD) dubbed "Jasper" to measure the proper placement of seat belts on children across a range of lap and shoulder belt anchorage locations.
The Hybrid III 6-year-old size is used to represent booster-age children and the new belt fit dummy was conceived using CAD model data of the 6-year-old's geometry. Unique to this belt fit ATD, it represents the first wholly 3-D printed product offered by Humanetics.
Jasper includes a head, neck, torso, lumbar, abdomen ballast, pelvis and upper legs. Scales are directly printed onto the torso and pelvis.
Specifications

Key Features

Alternative to using a complete Hybrid III 6-year-old dummy in the IIHS evaluation protocol
Rigid surfaces with built-in scales that produce consistent measurements
More cost effective alternative than using the Hybrid III 6-year-old dummy
Each piece of JASPER is produced with cutting edge printing technology using acrylic materials.

Product Specifications

| | | |
| --- | --- | --- |
| OVERALL DIMENSIONS | 42.2 x 22.6 x 63.9 cm | 16.6 x 8.9 x 25.1 in |
| TOTAL WEIGHT | 20.411 kg | 45 lb |

Applications

Jasper is for static belt fit evaluation to measure booster seat belt fit. Jasper is not designed nor intended for use in dynamic testing applications.

Regulations

| WHERE USED | DEFINING REGULATION |
| --- | --- |
| IIHS | IIHS Booster Seat Belt Fit Evaluation Protocol Version IV |

Instrumentation

JASPER is not designed to accept instrumentation.

Simulation Models
Resources

Data Sheets & Flyers