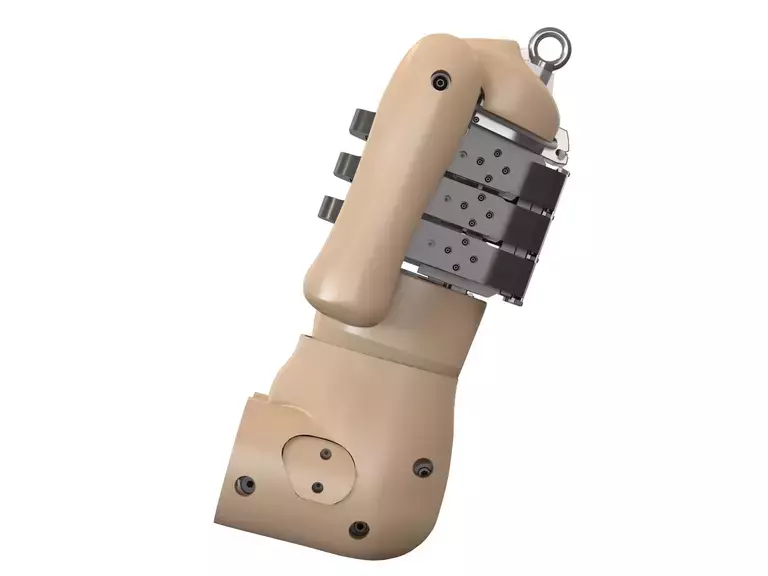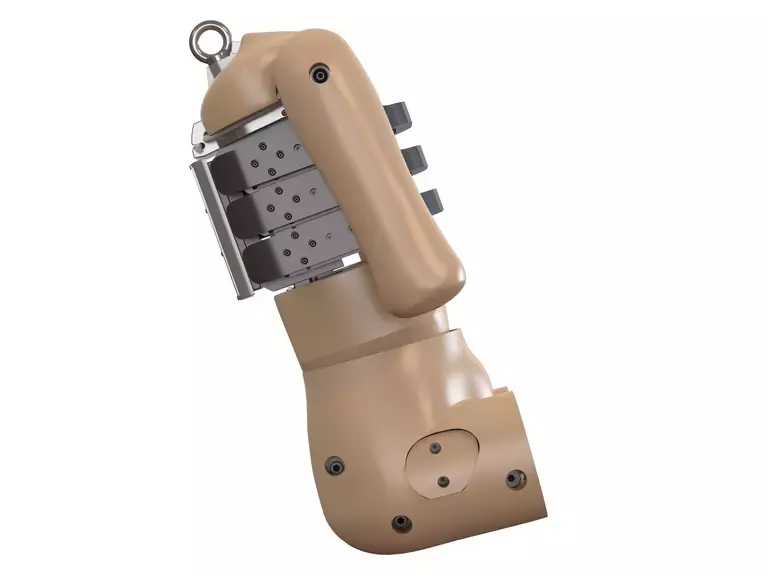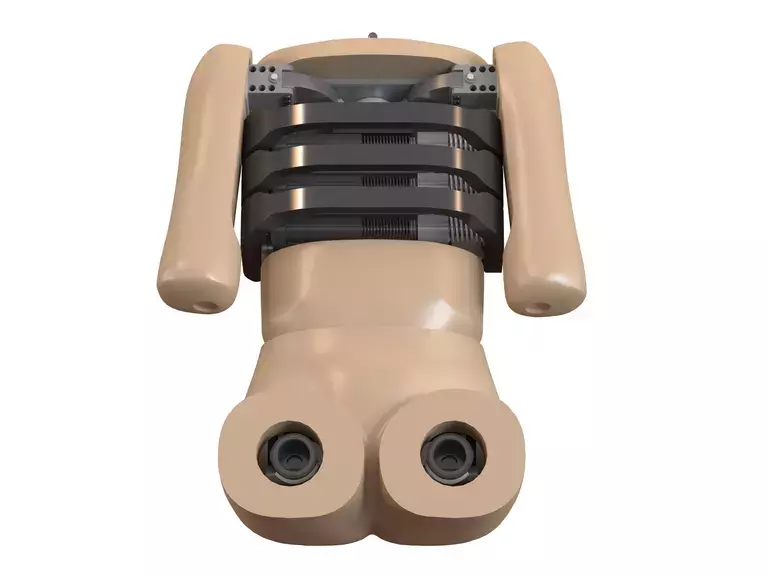 MIL-SID
The MIL-SID dummy is a side impact dummy designed for military blast applications. The dummy is derived from the core components of the EuroSID-2 dummy with rib extensions ES-2re, coupled with the head and neck of the H3-50th Percentile Male dummy, a new lower neck load cell, and the MIL-LX lower legs.
Specially configured H3-50th Percentile Male dummies are being used for evaluation of mine blasts to military vehicles.
Testing has revealed that significant amount of the forces occurring are lateral in nature and that a side impact dummy would be beneficial to capture these measurements.
The MIL-SID is capable of measuring both lateral and vertical forces.
Specifications

Key Features

The head and neck are Hybrid III 50th male design (78051-218-H)
The shoulders, arms, upper torso, lower torso, and upper legs are ES-2re (175-0000-H)
The lower legs are MIL-LX (585-0000)

Applications

Mine blast testing of military vehicles.

Regulations

Instrumentation

| LINEAR ACCELEROMETERS | LOAD CELLS | LOAD CELLS | DISPLACEMENT TRANSDUCERS |
| --- | --- | --- | --- |
| Head, Upper Torso, Lower Torso Axyz | Upper Neck, Lower Neck: Fxyz, Mxyz | Abdominal Fy, Fy, Fy | 3 Rib Dy, Dy, Dy |
| | Shoulder Left & Right: Fxyz | Lumbar: Fxyz, Mxyz | |
| | Thorax Back Plate: Fxy, Mxy | Pubic Fy | |
| | Spine Box (Rib Force): Fy, Fy, Fy | Femur Left & Right: Fxyz, Mxyz | |
| | Rib Piston Fxyz | Upper Tibia: Fxyz, Mxy | |
| | Rib Damper Fxyz | Lower Tibia: Fxyz, Mxy | |

Simulation Models