The world's pioneer of vehicle occupant safety acquires the world's leader in human ergonomic digital design
We are thrilled to welcome Human Solutions and Avalution to the Humanetics Group. There are natural complementary synergies with our solutions, customers and capabilities. Humanetics and Human Solutions share a unique purpose that puts humans at the center of design and innovation. Both companies create highly sophisticated models of human bodies that enable engineers to design vehicles that keep humans safe, in proper position and in full control of the vehicle at critical moments in the driving experience.

Chris O'Connor, President and CEO of Humanetics Group
Human Solutions GmbH and Avalution GmbH are leaders in virtual ergonomic design software used by vehicle designers around the globe to develop interior environments for occupants that are safe, comfortable and ergonomically pleasing.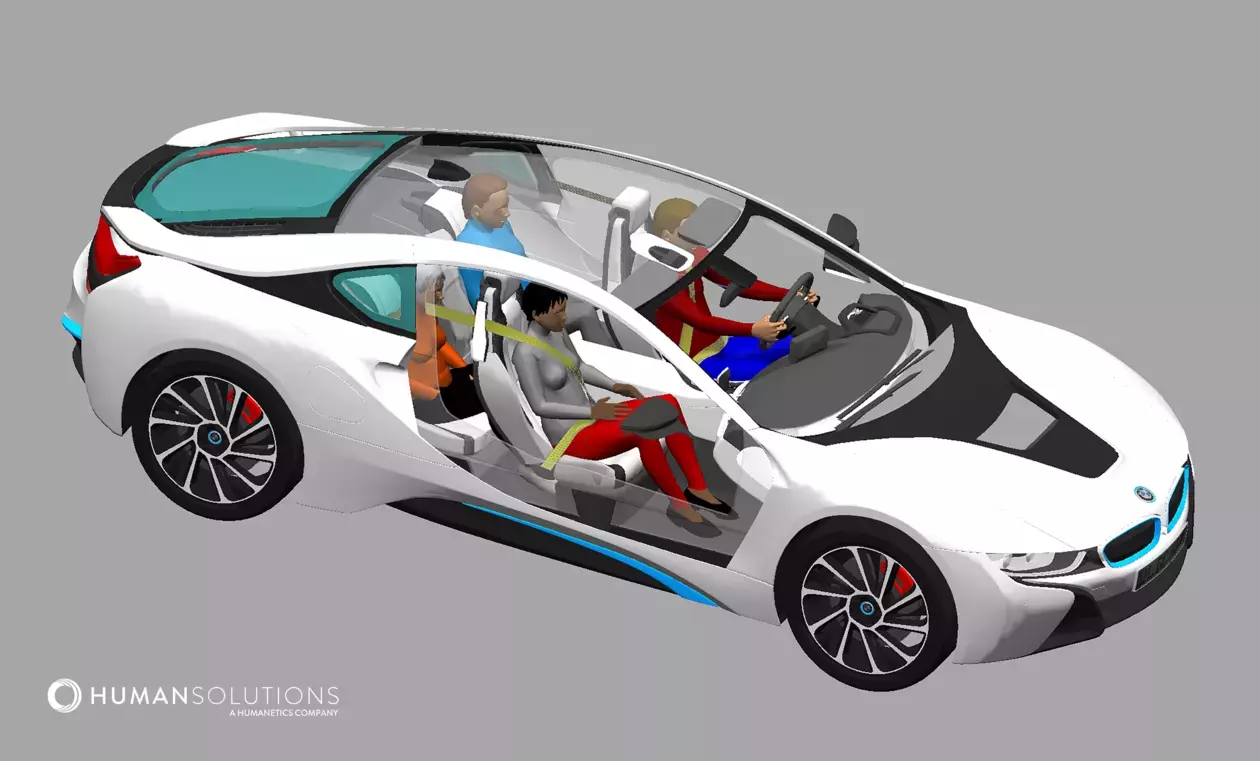 For nearly 20 years, Human Solutions has led the mobility sector as the market standard for virtual ergonomics design through its RAMSIS software. Avalution is a specialist in 3D body scanning and has the largest international database of human body dimensions and shapes with over 100,000 custom body scans. The combined tools are used by most major vehicle manufacturers, aerospace companies and defense groups. By leveraging its proprietary Avalution database,  RAMSIS users create virtual vehicle interiors and custom 3D CAD avatars that realistically simulate vehicle occupants to evaluate ergonomics and comfort parameters during the early stage of prototype development. Both are also used extensively throughout the fashion industry as well as in the design of sports equipment and corporate uniforms and industrial clothing.
What will our future bring?
 "Combining safety and ergonomic design and testing validation together is revolutionary. In the next 10 years, our customers have a huge challenge to launch fleets of electrified vehicles with more advanced levels of semi-autonomous driving capabilities. We will help them accelerate their speed to market with our simulation models and physical testing tools and ultimately through the integration of safety and ergonomics together in a turn-key offering. With the largest global database of scanned bodies, we can also help improve the equitable safety and comfort for all occupants. And with the Humanetics Group global footprint, we can offer local support to RAMSIS customers in every market around the world," added O'Connor.
The founder of Human Solutions and Avalution, Dr. Andreas Seidl, will continue to lead both companies as Managing Director.
For us, the integration into the Humanetics Group family of companies is the logical result of our ongoing corporate strategy. We have completed several joint projects in the past, so we are confident in the synergies of our expertise and cultures. By joining forces, we can maximize the value of our data and ergonomics expertise and make it available for other areas of vehicle development in the future, such as autonomous driving which entails entirely different vehicle occupant requirements.

Dr. Andreas Seidl, Managing Director and Founder of Human Solutions
Jeff Lewis, Chief Commercial Officer of Humanetics Group commented, "By adding these critical ergonomics design tools, the industry will be better able to address the increased risk of injury of many occupant groups of different gender, height, weight and age. This is not simply a marginal improvement – it is a paradigm shift in safety design. It will enable OEMs to maximize comfort, ergonomics and safety for a broader range of occupants. Further, with these developments, we will bring the power of machine learning and simulation to the heart of equitable safety in transport. This will enable our customers to develop vehicles that further reduce injuries, especially among more vulnerable occupants."
If you are interested to find out more about Human Solutions, Avalution or Humanetics Group's virtual simulation software, please reach out to us here: