What you leave behind is not what is engraved in stone monuments but what is woven into the lives of others.

— Thucydides
Celebrating the Legacy of Bob Denton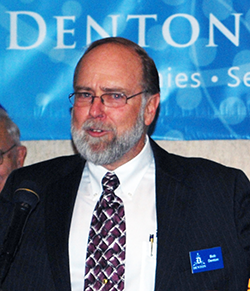 It is with heavy hearts that we announce the unexpected passing of Robert A. Denton (aka "Bob") and his wife Sandy on Wednesday, April 26th.
Bob was a visionary entrepreneur in the crash test sensor and ATD industry for almost 40 years, founding Robert A Denton, before retiring in 2010. In the 1960s, while a student at Wayne State University, Bob invested his time and energy into understanding impact science and how measurements on the human body could be aligned with the fledgling automotive crash test industry to better understand injury and improve safety.
Robert A. Denton, Inc. officially began making load cell sensors in Detroit in 1974 to expand the measurement capabilities of the crash test dummy and make accurate data collection even more accessible. Headquartered in Rochester Hills, Michigan, Denton eventually purchased the Ohio crash test dummy maker ASTC in 2000 and created Denton ATD to cultivate the production and design capabilities of these valuable test instruments. In 2010, Denton merged with First Technology Safety Systems (FTSS) to ensure the long-term survival of crash test dummy expertise. The company was renamed Humanetics Innovative Solutions, Inc.
Bob and his partner Craig Morgan built a reputation in the crash test industry for producing sensors and test dummies with a high degree of workmanship, reliability and durability and are widely considered the originators of the crash test dummy load cell. The instruments Denton designed and built permeated throughout more industries than just automotive, making measurement technology for military, aviation and aerospace organizations more accessible and effective.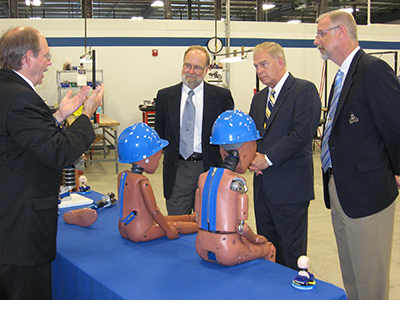 "Bob was an engineer, a farmer, a business leader, a crash test innovator, an avid aviator and my friend. His innovative ideas and leadership have been influential in shaping his legacy and the Humanetics company that exists today," commented Chris O'Connor, President and CEO of Humanetics.
"Our thoughts and condolences are with the Denton family and loved ones. We will continue to honor Bob's legacy by upholding the values and principles that he instilled in so many people within the profession. Bob will always be remembered as an inspiring leader, mentor and friend to all who had the privilege of working with him."
"We will miss Bob and Sandy dearly, and their memory will continue to inspire us in all that we do."