New Developments Set the Stage for a more Advanced BioRID 
On January 18, 2021 the United Nations Economic Commission for Europe (UNECE) published Amendment 1 to Addendum 7: United Nations Global Technical Regulation (GTR) No. 7 on head restraints to include the Biomechanical Rear Impact Dummy II (BioRID-II) Anthropomorphic Test Device (ATD). This new amendment adopts the BioRID-II, modifies the procedure for establishing the effective height of a head restraints, and increases the effectiveness of the regulation.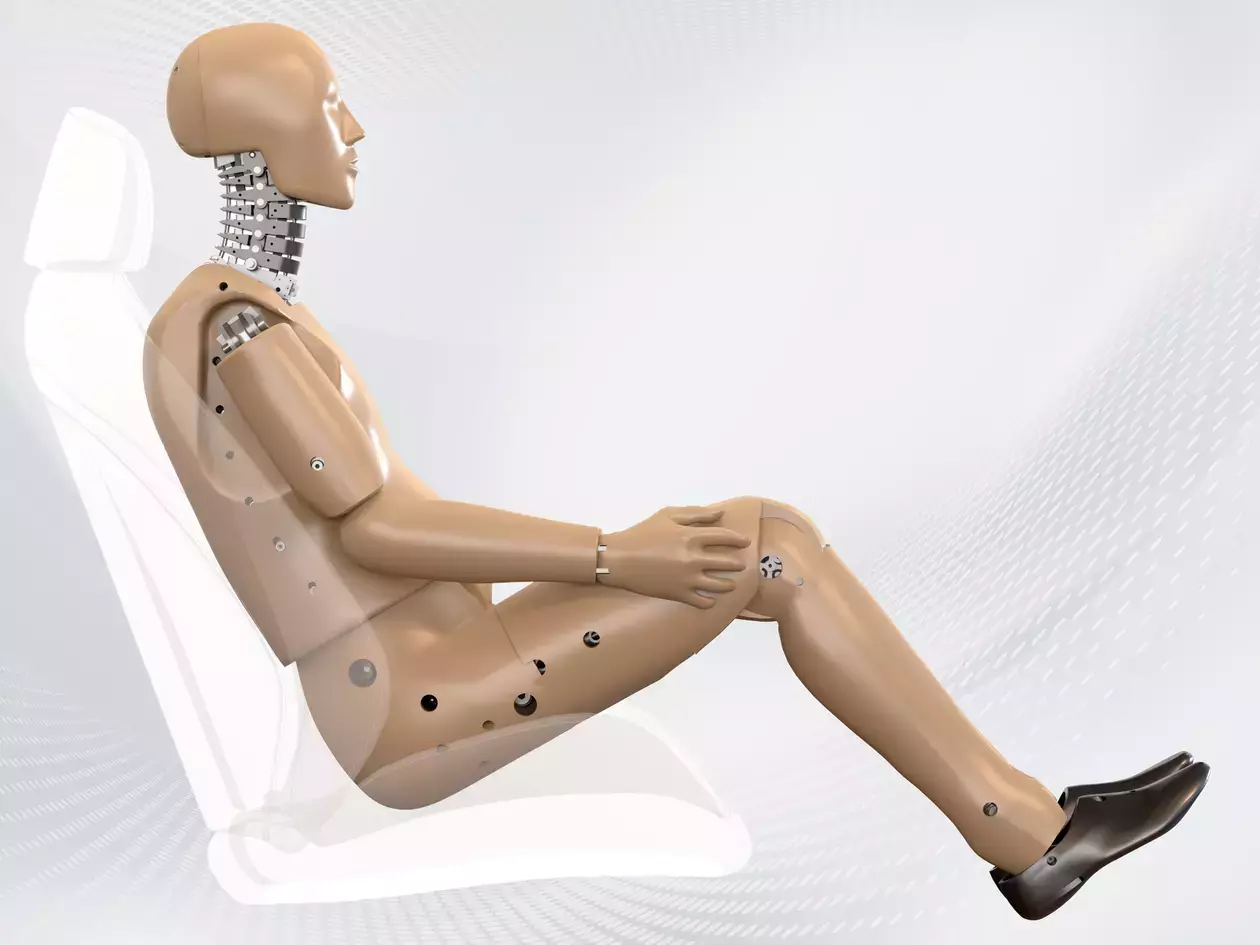 UN GTR No. 7 on heads restraints was established in March of 2008 with the aim to mitigate the incidence of soft tissue injuries to the head, neck and spine (commonly referred to as "whiplash"), that may result from vehicle rear impacts. The GTRs are globally accepted protocols coordinated by the United Nations with the intent that regulators across the globe will adopt them to drive consistency in all markets.
The technical regulation at the time of adoption specified the use of the Hybrid III ATD to assess the risk of injury. The BioRID-II was also identified as a contender for whiplash mitigation tests and the passive safety Informal Working Group (IWG) responsible for developing GTR No.7 continued to manage the agenda for the assessment and possible future adoption of the dummy.
The technical specifications, detailed drawings, and adjustment specifications of the BioRID-II dummy when used for GTR No. 7 are documented in Addendum I to Mutual Resolution No. 1 (M.R.1) of the 1958 and 1998 Geneva Agreements (the establishing of global technical regulations for wheeled vehicles, equipment, and parts by the World Forum for Harmonization of Vehicle Regulation (WP.29)), which details the description and performance of test tools and devices. M.R.1 is analogous to a global version of the U.S. CFR Part 572 intended to drive consistent builds of crash test dummies.
The draft M.R.1 addendum was circulated for comments in December 2020. The formal document goes to the United Nations Experts' Group on Passive Safety (GRSP) for a vote at their May 2021 meeting. If approved by the GRSP, M.R.1 will go to the WP.29 in December 2021, and then be officially adopted immediately afterwards. Corresponding amendments to the UN Regulation 17 (the former ECE R17 and part of EU requirements) as well as to the Euro NCAP protocol are also expected to follow in 2021.
These developments are welcome provisions for a new regulated, more sensitive and advanced BioRID tool to help the automotive safety industry improve whiplash mitigation systems for occupant protection.
Read Amendment 1 to Global Technical Regulation (GTR) No. 7, Jan. 18, 2021.