Humanetics, the global market leader of highly engineered, mission-critical safety test and measurement products, has been recognized for the second year in a row, by the National Association for Business Resources as one of the "Best and Brightest Companies to Work For®" in Metro Detroit.
Every year companies throughout Metropolitan Detroit compete to be named one of "Metro Detroit's Best and Brightest Companies to Work For®." Only companies that distinguish themselves as having the most innovative and thoughtful human resources approach can be bestowed this honor.
An independent research firm evaluates each company's entry based on key measures in various categories. They include Compensation, Benefits and Employee Solutions; Employee Enrichment, Engagement and Retention; Employee Education and Development; Recruitment, Selection and Orientation; Employee Achievement and Recognition; Communication and Shared Vision; Diversity and Inclusion; Work-Life Balance; Community Initiatives; Strategic Company Performance and the Best of the Best Small Business, Medium Business and Large Business.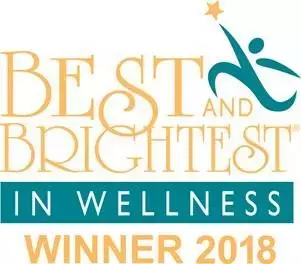 About Humanetics
For over 65 years, Humanetics has been the leading global market manufacturer and supplier of crash test dummies and calibration equipment, crash sensors and instrumentation, and crash simulation software models. Humanetics serves industry leaders in a variety of high-growth markets including automotive, aviation, energy, medical, military and civil infrastructure. In the automotive sector alone, Humanetics serves 100% of the OEMs and Tier I safety suppliers worldwide. Humanetics has over 650 employees across 19 facilities strategically located around the world with the global corporate headquarters situated in Farmington Hills, Michigan, USA. For more information please find us at www.humaneticsatd.com.
About the Best and Brightest Program
The Best and Brightest Companies to Work For® is a program of the National Association for Business Resources that provides the business community with the opportunity to gain recognition, showcase their best practices and demonstrate why they are an ideal place for employees to work. This national program celebrates those companies that are making better business, creating richer lives and building a stronger community as a whole. It is presented annually in several markets including Atlanta, Chicago, Dallas, Detroit, Houston, Milwaukee, San Francisco Bay Area and nationally.
Media Contact
Lin Pan
Corporate Marketing Manager
Humanetics Innovative Solutions, Inc.
Tel.: +1-734-446-3076
[email protected]
www.humaneticsatd.com