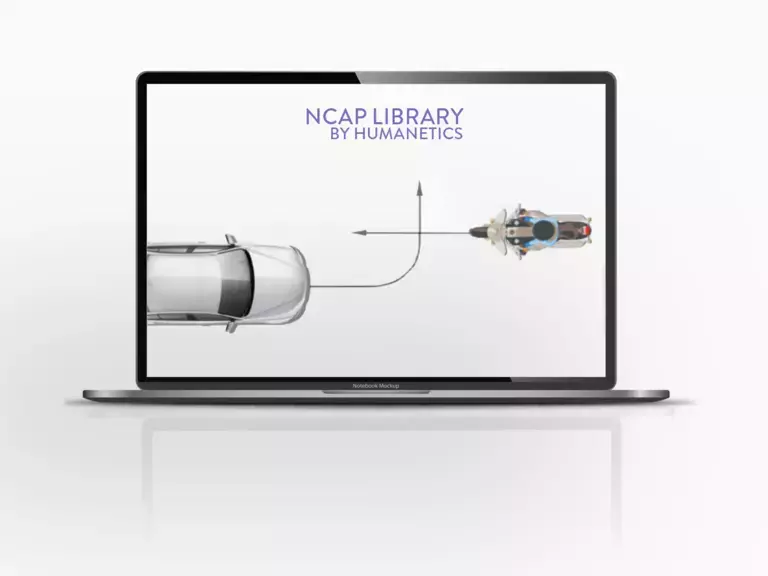 NCAP Library
Our Humanetics NCAP Library aims to simplify the process of ADAS and ADS testing, by providing a comprehensive collection of pre-configured tests. These tests have been carefully implemented by our team of experts to cover over 500 NCAP scenarios and driving conditions, ensuring that your ADAS systems are tested to the highest standards.
With the Humanetics NCAP Library subscription, engineers can quickly and easily set up test scenarios, save time and reduce the risk of errors. Due to the subscription model all new tests are uploaded as soon as they are published, making sure you have the latest test configurations installed.
Specifications

Key Features

Easy configuration of NCAP ADAS scenarios with a few clicks
Over 500 different test scenarios included
Erasing possible human error
Facilitating manual configuration process
User defined VUT acceleration and deceleration
Library always up to date due to subscription model
All scenarios can be executed by Humanetics robots
Resources

Data Sheets & Flyers
Reach out to our team to provide further information!